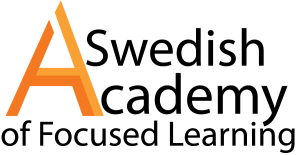 SAFL stands for Swedish Academy of Focused Learning. SAFL is a subsidiary firm of Arena Team. All of our programs for certification and licensing is under SAFL. Arena Teams tools, and 25 years of experience, will ensure that whatever you choose will lead to a change with lasting results over time.
Arena Certified Leadership Program (CLP)
A program that focuses on real and lasting change in leadership. This is a new method that focuses on key behaviors, practiced until it becomes a part of everyday life. Instead of completing a program of entertaining theories, we give you the real keyes to achive result by:
Results- are long-term and concrete . Key Behavior that provides " for profit " organization
Tools- Specific tools that can be used in leadership
Ability -Training of skills to master key behaviors. This is done for an extensive period of time, with both continous support and measurement (DoGo app)
Knowledge- A little theory, but plenty of exercises that give insight and knowledge.
Advanced Project Leadership (APL)
APL is a program for optimizing project management. The model is based on the book and method "Change House" by Claes Beckman. It focuses on how to lead people in projects, and thus it differs from other Project Management training courses offered on the market, where the focus is often on how to run and manage projects. The APL is focused on how to lead and motivate employees in a project.
The target group for the program is the Project Manager, project groups, projects, organizations or specialists.
The possibility also exists to bring up own, ongoing, or upcoming, projects as a case for the program.
Consultant Licensing Program (CLIP)
Arena Team provides licensing services for those who have a consulting firm or work as a consultant in your own organization, e.g HR or at the Academy.
The licensing is usually between 2-4 days, or for licensing as a consultant in Leadership and Project Managemen the program usually takes between 4-6 months. We design each program and licensing based on the participants' prior experience, training and target audience for their consulting efforts. Therfore it is  easiest to contact us and tell us about your situation and needs, and we will design the program around you.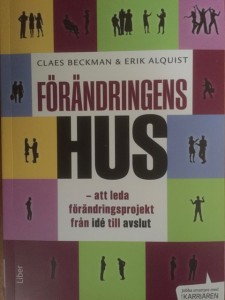 Organization Support (OS)
Every organization works hard to achieve it's goals, but sometimes you need some expert help to take that extra step to get where you want.
We have gathered all our workshops and seminars in the context of skills development, leadership and project management services to help you as an organization to identify and change key behaviours, in order to reach further and create new opportunities.
Arena team has more than 30 proprietary tools, games and exercises that we have tested and refined for more than 20 years. All of this will be
Target subjects for the workshops may vary from case to case and from the topic you choose; it can be team management, staff, project teams, or why not a start-up team in need of structure and organization?
Some of the main themes of our workshops are: group dynamics, values, mapping of key behaviors, leadership programs, strategic change, group mapping for change and adaptation, team building and management support.