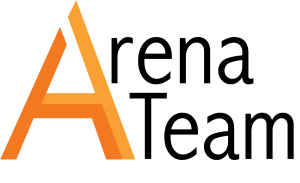 Welcome to the Arena Team!
Arena Team with its subsidiaries ; Swedish Academy of Focused Learning (SAFL ) , Arena Digital Solutions ( ADS), and Arena Business Performance Strategy (BPS ) offer a unique range of consulting services for your business. Our flexible solutions are always based on our customer's needs and circumstances. Our consulting services are aimed at all organizations, private firms, SME, Large segments companies and individuals. Arena Team operates in Europe, Middle East and Asia.
Our core values: Sustainability, Clarity, Result.
From the very beginning in 1994, we have strived for finding solutions that are innovative and that aid others in improving their business. Today, we are proud of being at your service in order to bring your organization sustainable change.
At Arena Team we offer mesuarability so that you can see the real change and progress!  By offering our clients full support, wether it comes to digital solutions, leadership development or business ventures. Our consultants have vast experience in complex missions and projects, and have assessments form national and international companies. But most importantly; they have been in same situation as you, and with their experience they are pros at guiding you towards a healthier business. So that you can focus on improvement and taking your business that one step further.
Company detalils
A-Team Stockholm AB (Ltd), National registration No: 556499-4845 Date of registration:20th December 1994 Post and visiting address: Anders Reimers väg 18 117 50 STOCKHOLM- Sweden
Our journey!
Arena Team was founded by author and leadership and organizational expert, Claes Beckman. His book , House of Change , is the basis for modern leadership and organizational development. For 25 years his methods and programs in leadership and organization have been used in training and educating people and in both the private sector, within municipality, and public administration. Arena Teams popular material for development is also available for school and sports movements.
Arena fundament
Arena's theoretical platform based on social interactionism which during the past decade has had strong links with research under General Living Systems Theory.
Arena's concept and context:
The base for theories related to social interactionism. The theory of GLS is about the interaction between the different components of a whole. From that humans are part of a whole and interact with different parts, they influence and being influenced of other components. Therefore it is important that the interaction is optimized. The reason is that people in the whole, have goal and purpose of their interactions, act and react based on goals and objectives contained in interactions whether consciously or unconsciously. That is why, the behavior is a key to the interaction. In this way the behavioral change is important for the success of a conscious and active interaction. Based on our theoretical platform, our own long-term experience and received confirmation from the research, we know that behavioral change succeeds only by: Holistic view, long-term approach, focus and training. These four components are the context of all the services we provide.
Click edit button to change this text.